Destinations and Activities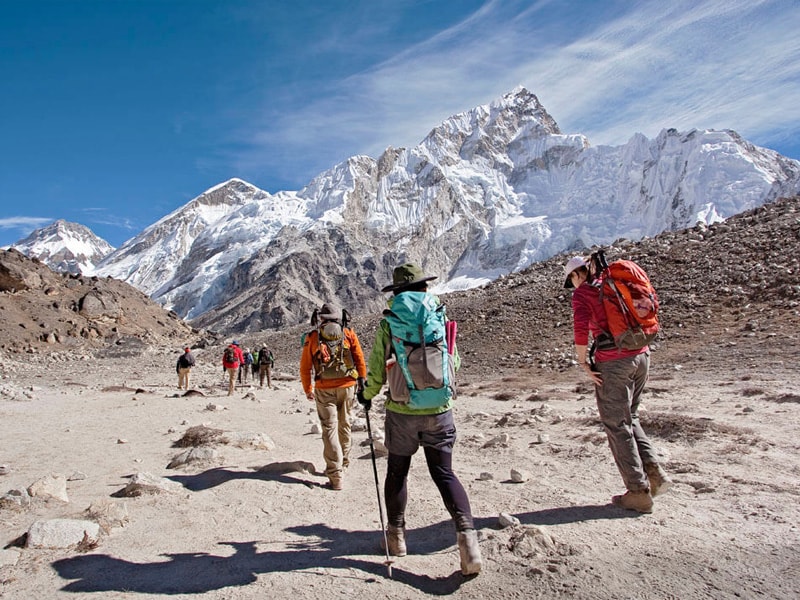 Do you know what adventure tourism is?
If you like to travel and go beyond your own limits, you've probably heard of adventure tourism.
This modality has gained more and more strength among tourists, especially those who care about nature, since this type of activity has as its main bias the environment.
What is adventure tourism?
But after all, what is adventure tourism?
Many people associate this concept with something dangerous or with very radical activities, but practicing adventure tourism is like practicing sports, usually in nature, but only for fun.
The Ministry of Tourism defines the activity as:
"Adventure Tourism comprises the tourist movements resulting from the practice of adventure activities of a recreational and non-competitive nature.
Practicing adventure tourism is a good thing for those who enjoy adrenaline and, especially, contact with nature.
Between rivers, mountains, rapids and waterfalls, you will be able to test the limits and adventure practicing sports or simply exploring nature.
Types of adventure tourism
The main objective of adventure tourism is to take the traveler out of his comfort zone and promote natural, cultural and physical experiences.
It's a great chance to test your limits and enjoy some time in nature. This type of tourism is divided into other categories, check them out:
Ecotourism and Nature Tourism
Ecotourism is an increasingly common practice in the tourist segment. The activity consists of visiting and exploring destinations where nature or culture are the main attractions, always aiming to keep these two areas intact.
In other words, the main objective is to minimize the negative impacts of tourism on destinations.
On the other hand, nature tourism can be understood as the activities that are done outdoors, and that place the traveler closer to the environment and animals, encouraging the observation of birds, for example.
Emotions and Extreme Sports Tourism
The tourism of emotions is one of the best known and practiced within the adventure tourism. The main characteristic of this modality is to really test the limits and practice sports beyond radicals.
Among the main activities that fit in the category are bungee jumping, paragliding and rafting.
To be considered adventure tourism, these extreme sports should be practiced in a recreational way, but always with the help of an agency or specialized professional, because they are extremely risky sports and it takes technique to practice them.
Main activities of adventure tourism
As you may have already noticed, there are several tourist activities that can be included in the category of adventure tourism, such as bird watching and even visits more focused on getting to know the local culture.
But within this segment of tourism, there are some extreme sports that stand out.
We have selected some of them so that you can understand what the practice of each one consists of.
Climbing
Climbing is a very common practice in adventure tourism. It is the ideal sport for those who like to test their limits and also the resistance of their own body.
And you need a lot of it, see? The practice consists of climbing rocks and mountains with the help of specific equipment. But it is important to always seek the help of a professional.
Slackline
The Slackline is probably one of the newest sports among the sports considered radical. Practitioners fix an elastic band on two points and try to balance on it.
The most professional practitioners usually train movements on the band, which can be dynamic or static.
Although fun and looking relatively easy, sport is considered by many to be a physical activity that helps exercise the body and work the mind as well, as it takes a lot of concentration to balance over the range.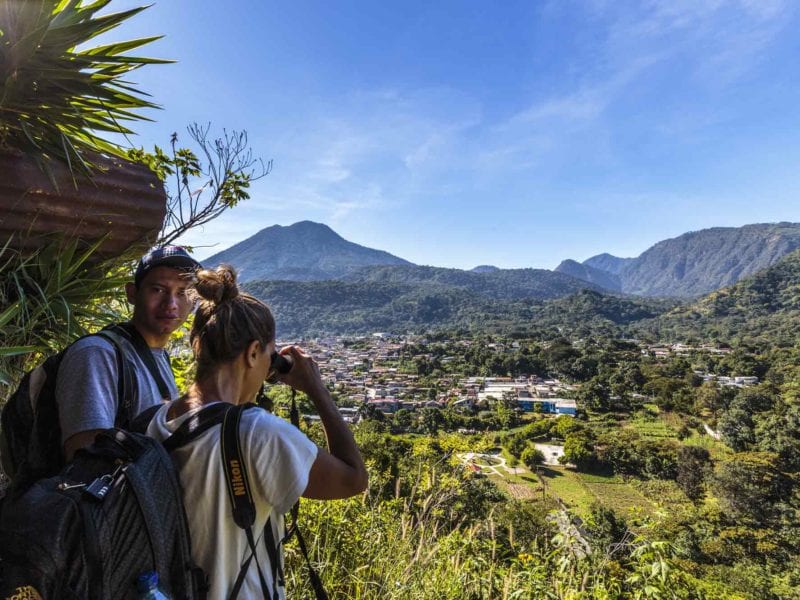 Rappel
Rappel is a very risky sport that requires a lot of attention from the practitioner. The activity consists of making a descent through a double rope fixed in some point of a mountain or wall.
The safety equipment is essential to ensure your fun and well-being during the descent.
If you have never practiced this sport before, opt for agencies that offer tours focused on adventure tourism and that include the practice of the sport. Be sure to also check if the agency is reliable.
Rafting
Rafting is one of the best-selling activities in destinations where Ecotourism is the focus. The sport consists of descending rapids inside an inflatable boat.
The difficulty of the course will depend on the experience of the tourist. But in calmer rapids it is possible to take the children.
Canoeing
Any sport that involves a canoe or kayak is considered canoeing. This type of sport can be practiced at sea, in rivers and even in lagoons.
It is a sport that can be considered more peaceful and less radical than some others and can be practiced with family, boyfriend and even friends.
Bodyboard
Do you know those smaller, more square planks that we usually buy for children to play on the beach?
So, people go bodyboarding with them. It's very similar to surfing in fact, the big difference is that you don't stand on the board but lie down.
The practitioners of the sport usually do maneuvers and face the waves with their boards. Although it seems easy, the sport requires practice and it is not advisable to face the waves without previous experience.
Kitesurfing
Kitesurfing is a mixture of surfing, wakeboarding, skiing, windsurfing and free-flying.
With a board and a kite, exercisers glide over the water and are guided by the wind that controls the direction of the kite while the person on top of the board can maneuver in the water.
The sport can be practiced in the sea and also in fresh water, where there are no waves. It is recommended to do at least 10 hours of class before going to the water for the first time.
Bungee jumping
If you have an adventure tourism sport that is on almost every traveler's wish list is bungee jumping. Practicing, however, is not so easy since it is difficult to find fields where it is free to make the jump.
Basically, bungee jumping is a jump from a bridge or high tower with an elastic cord or rope tied at the ankle.
Generally, they are very high bridges and need to have the courage to jump. And then, would you?!
Diving
Diving is one of the wildest activities of adventure tourism. Several destinations in Brazil and the world are famous for having crystal clear waters with good visibility to see fish and marine animals – which makes the sport much more famous and sought after.
In any coastal destination you can find companies that teach the practice of diving, organize boat trips and offer the equipment.
But you can also take a guided tour by instructors (these are dives of lesser depth and less time).
Trees
That's for people who like to be on high! This activity is one of the favorites of those who like to have a greater contact with nature, and even has a version for children.
For those who do not know what it is, tree climbing is the art of venturing into trees. With rappelling equipment, you go through obstacles of different degrees of difficulty.
Skydiving
Skydiving is a free fall jump using a parachute to facilitate landing. Normally, you jump out of an airplane and, during the trips, you need to be accompanied by an instructor, who is the one who masters the techniques of skydiving.
For those who want to jump alone, you will first have to take theoretical and practical lessons. But if the intention is only to feel the cold in the belly of the adrenaline of parachute jumping, you can do the double jump with a prepared instructor.
Surf
There is a sport of adventure tourism that everyone already knows! Those who have never practiced, have seen someone surfing and know what it is.
Basically, surfing is moving on top of a board following the flow of waves. But you probably know how it works, right?!
Who has never seen a surfer riding several waves on the beach and didn't give that little desire to do the same? The good news is that it's not hard to learn!
During your travels, you can practice surfing and adventure tourism depending on the destination you are going to travel to.
Trekking
Travellers who know and practice adventure tourism are sure to know what trekking is all about. This is one of the most loved activities by ecotourism fans and can be done by almost any type of person.
The sport is nothing more than a walk on a long trail, usually accompanied by guides who explain more about the region.
Even for those who are not the biggest fan of walking, we guarantee: the waterfalls, rivers and nature that you find at the end of the trail make everything worthwhile!
Like Us On Facebook

Recent Posts
Video
Gallery